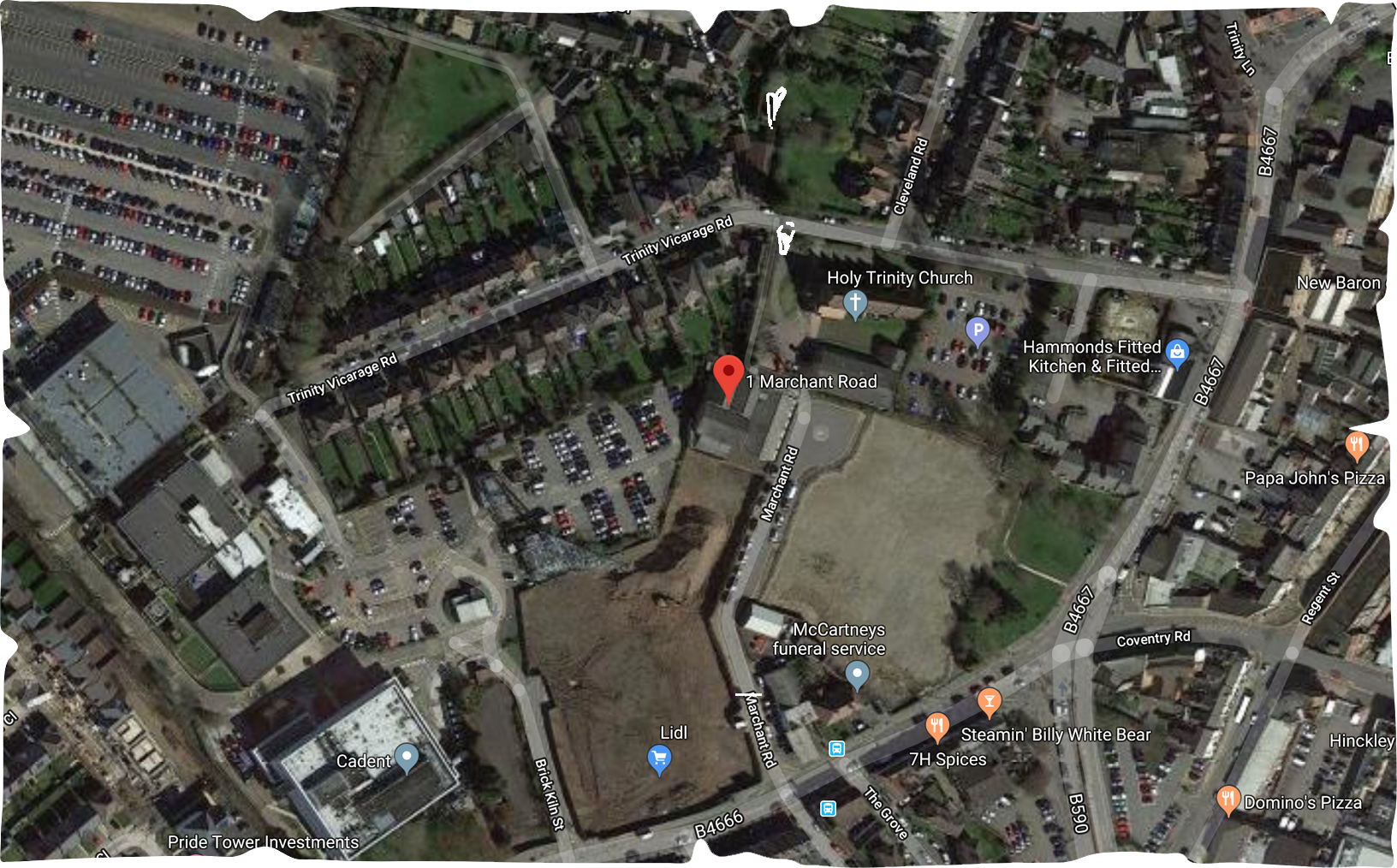 SoT Fest 2022 will be held at:
The Meeting Centre,

1 Marchant Rd,

Hinckley,

LE10 0LQ
Need a place to rest yer head?
Hinckley and the surrounding areas have a wide variety of hotels suiting all pirates no matter how much of a gold hoarder they are!
To help you out we have a compiled list, just use the button below to find out more information.
Getting There (Not by ship!)
By Car
Hinckley is just off the M69 / M6 / M5 / M1 so very easy by road – Even the most disorientated pirate should have no trouble getting there!
By Train
The Meeting Centre's nearest train station is:
Hinckley station,

Station Road,

Hinckley,

Leicestershire,

LE10 1UE
Trains on average take the following amounts of time to reach from their accompanying destinations:
2 hrs from London Euston
2 hours from Manchester
35 mins from Birmingham
By Air
Getting here by air is also fairly easy! Birmingham and East Midlands airport are around 20 miles away from the venue!