We're just putting the finishing touches to our Sea of Thieves Fest 2024 2 day lineup!
But you can be sure of some exclusive panels, musicians, fun and interactive games, traders selling their wares, and live streaming.
Plus this year we are going bigger and better and we can't wait to let you in on everything!
Oh, and did we mention the return of the after-party?!
We'll be back soon with more information!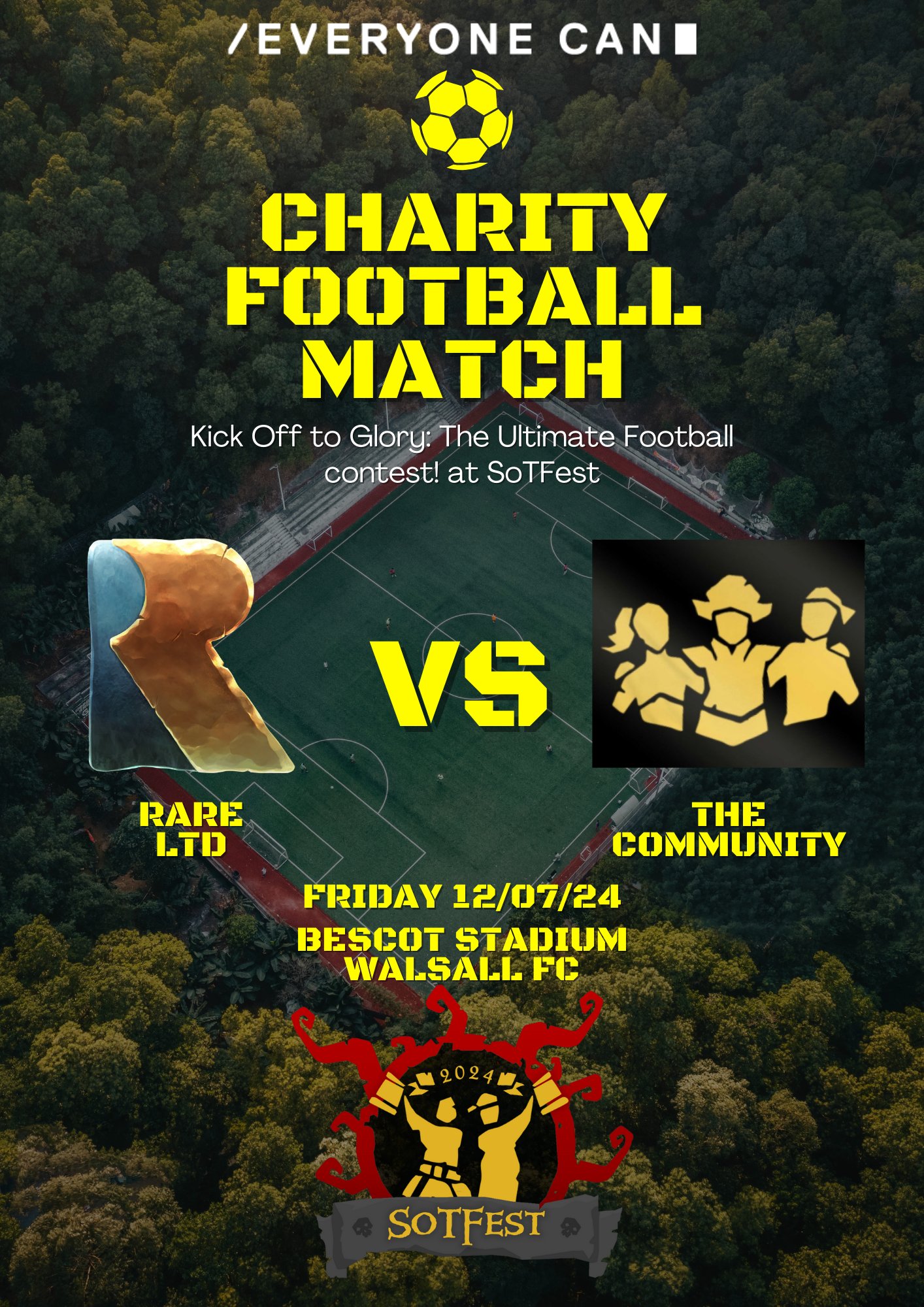 Frequently Asked Questions
I have not received my tickets yet?
Oops! Sorry about that. There are a few possible reasons why this may be the case. Have you checked your email junk/spam folder? Tickets are emailed to you instantly after your Paypal payment has cleared however at busy times these emails may be slightly delayed. If you have still not received them after 24 hours of making a purchase please reach out to us!
I bought a ticket but now I can't attend. Can I have a refund?
We can't offer a refund but you may pass your ticket on to a pirate friend. Just make sure they bring a copy of the email/ticket containing the QR code or forward the email to them so they can have it scanned when they arrive. Failure to do this will result in entry being refused.
What time does SoTFest start and finish?
The doors to the event will open at 11am and close at 5pm on Friday, 10am until 5pm on Saturday, then doors will re-open at 7.30 for the after event party which ends at 23.00.
What is included in the ticket price?
Standard adult or child ticket gives entry to the SoTFest2023 event and lanyard on the day/s you have purchased tickets for. VIP ticket gives entry to the event for both days plus a limited 'Goodie bag' and lanyard. After Party ticket gives entry to the after event party. (18+ only)
This year our charity partner is Everyone Can
A charity that helps people of all age ranges and disabilities improve their quality of life through the power of technology.